Karts Sports is how you should spend the week-end
Heading to Sharm El-Sheikh this upcoming week-end? Don't miss out on this exciting event taking place on April 27th and 28th; it's the Karts Sports development 2018, Round 5 & 6 and the thrill is real. An event hosted by Ghibli Raceway International bringing the real challenge to higher levels.
"When you are fitted in a racing car and you race to win, second or third place is not enough." – Ayrton Senna
Kart racing is perceived brings the stakes higher when it comes to motorsports, higher stakes of thrill, excitement and adrenaline. Whether you are pursuing this sport as a career or you simply enjoy it as an entertainment path you must join on this adrenaline rush of event and head on to the world finals in Round 5 & 6.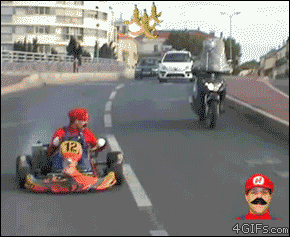 With more than 50 years of experience in motorsports, Ghibli is highly experienced and thrilled to always welcome new joiners who're passionate about karting. Establishing their reputation as leaders in this industry they bring racers more and more to their goal.
"Dreams get bigger and better here at Ghibli Raceway!!"
Not only you can join the event as a racer, but the part of sidelines cheerer is of most importance. Join the even if you're in Sharm El-Sheikh and cheer them on and encourage them to reach their goal.
This event is sponsored by Nile FM 104.2, Nogoum FM 100.6, CairoNightlife and many many more companies who's as thrilled to be a part of this event.
For more information kindly call  01147777303 or send an e-mail to
info@ghibliraceway.com