Two books for all superheroes fans
DC comics fans, gather up because today we've got a surprise for you.
In 2017, Penguin Random House announced a new series of books coming to the world; DC Icons; a total of four books written by four of the best fantasy and science-fiction authors out there. Each book in the series is dedicated to one of the superheroes we all grew up admiring and looking up to.
The first two books – already released – are a badass retelling of Wonder Woman's story and Batman's. Two of the most loved superheroes and these books we guarantee that you'll read their stories like you never knew it before.
Wonder Woman: Warbringer by Leigh Bardugo
Bardugo being one of the best, best, fantasy writers out there, she re-gave a fresh start to Diana's story. The book's story is not just about superheroes, myths coming to life and long-lost legends. It's a story about friendship, life hardships, families and loyalty. A book to make a statement that bullies never win the fight, that you must always fight tooth and nail for what you believe in, that you must chase after your dreams as long as there's breath left in you.
"Sisters in battle, I am shield and blade to you. As I breathe, your enemies will know no sanctuary. While I live, your cause is mine."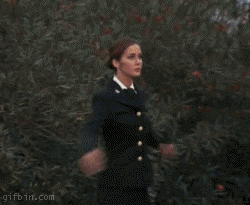 Warbringer is about Princess Diana, longing to prove herself to her legendary warrior sisters. But when the opportunity finally comes, she throws away her chance at glory and breaks Amazon law – risking exile – to save a mortal – Alia Keralis. Diana will soon learn that she has rescued no ordinary girl, and that with this single brave act, she may have doomed the world. Alia, wanting to escape her overprotective brother by taking a semester abroad at sea. She didn't know that she's being hunted by people who think that her very existence could spark a world war again. Two girls will face an army of enemies—mortal and divine—determined to either destroy or possess the Warbringer.
An out-of –this-world badass story yet as you read you'll relate to every character, you'll find yourself among the pages, fighting those battles, beating the bullies and becoming the strongest version of you.
Now, are you ready to read about teenage Bruce Wayne because that's what you'll find in  Batman: Nightwalker by Marie Lu
Whether you've read the comics, watched all the movies, this book will make you feel nostalgic and refreshed in a good-weird kind of way. Bruce Wayne is an 18 years old teenager with responsibilities bigger than any kid could bare; on his birthday receiving the key to Wayne enterprise and all its tech gadgetry is something his heart desired for long. Before he became Batman, he was only a rebel; a reckless young boy willing to break all the rules for the girl he loves. And terrorizing the city of Gotham, rattling the peace and having Bruce Wayne next up on their list of targets; the Nightwalkers must be stopped.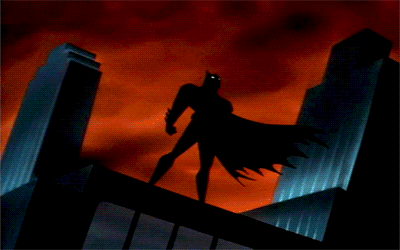 "You have a heavy heart, for someone with everything."
Imagine reading the back story of how Batman became Batman, and what if it was joker-like girl behind all that drive to save people? That's what's waiting for you in Nightwalker. The flow of the story is fast paced, easy to grab your attention and packed with action. Characters are so realistic and logical, and the high-tech is mind-blowing.
And finally we're all now waiting for the next book in the series, Catwoman: Soulstealer by Sarah J. Maas coming out in August, 2018. Hurry up and grab your copies of the first two books and you'll find yourself marveling into the DC comics superheroes stories like you've never seen them before.